Jolanda Jansen


Cellar - FLAT_land - Delft  ------




2009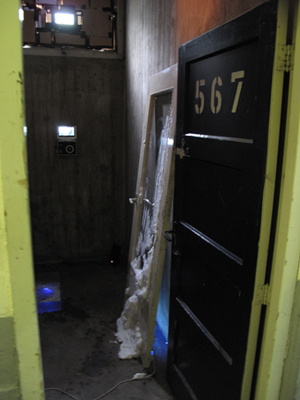 Projectspace
Together with id11 and The Dutc Art Institute (Post graduate research and practice in Art), STeC is realising
the project FLAT_land. Gradually artists and art take possession of the two slowly abandoned flats and
eventually they will be demolished for a newly build flat. The apartments in the flatbuilding will be used
for temporary exhibitions and projects. The apartments are in two flats close to each other. They are in
a good state and in walking distance from shopping centre De Hoven Passage in Delft. The temporary
flat is easy to reach by public transport. The apartments and the house are available until the end of
2009 and will be demolished after. Artists are invited to realise projects on location or in relation with
the neighbourhood. Every month there will be a presentation of the projects.
The project STeC realizes is FLAT_land RE_loaded.
The project DAI realizes is Negotiating Equity.
The project id11 realizes is Het Tijdelijk Verblijf.
You info@stichtingstec.nl or info@id11.nl.

For the project FLAT_land l want to do an investigation in contradictions. My space is in the cellar of
the flatbuilding. This is a dark unpleasant space opposite the light houses. In my work I create an
intimate relation with this space and I want to show the contradictions. In the end the smell of shaving
cream became very important in my work.