Jolanda Jansen


Performance 2 ------




maart 2007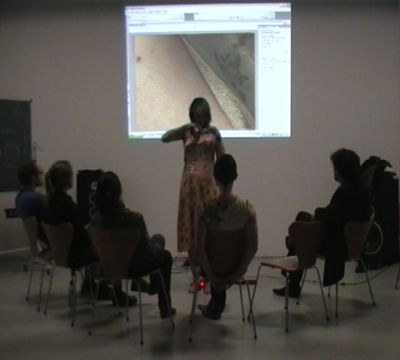 From Me to You

from Me to My Camera
from My Camera to My Laptop
from My Laptop to the Beamer
from the Beamer to You
With a camera I look at me. I make an image and you perceive.



From Me to You to Me again.
I surround me with you, the camera is the eye and you all look at the image of the camera. The eye comes close to me and then I turn it close to you, so you look at your image.
I give the camera to you and the eye changed minds, so you look at your image trough the camera.
The camera has a powerful eye that makes you notice.

JJ