Jolanda Jansen


Play in the Dark  ------





http://playfulartsfestival.com/project/interpersonal-distance/?term=7


Playful Arts Festival 2014: Urban Play
19-22 June 2014. 's-Hertogenbosch. Art in which you are the player. That is Playful Arts Festival in a nutshell.
The festival takes place in public space and in the newly renovated Willem II factory in 's-Hertogenbosch
(Den Bosch for short), the Netherlands. Part of the exhibition will stay in the Willem II Factory until 21 July 2014.
In the third week of June, the historical city of 's-Hertogenbosch in the Netherlands will become a playground
for people of all ages. The contemporary art manifestation Playful Arts Festival presents games, performances,
exhibition, workshops and talks with a focus on playful arts. The festival draws together international artists,
designers, curators, performers and the general audience for four days to explore the cross-overs of art,
play and social interaction.
Interpersonal Distance II
This performance is inspired by a scientific study of the connection between interpersonal behavior and various
factors have been examined, including gender and personal characteristics. It is designed as an experiment in
group behavior. Test your comfort zone!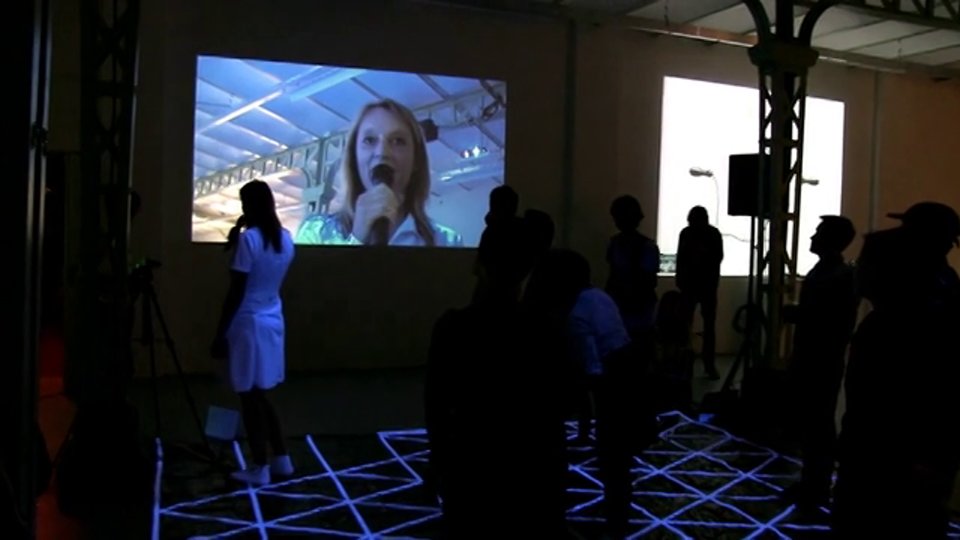 video Vimeo
http://vimeo.com/102830334